We measure success at North Ottawa Community Health System's (NOCHS) Bariatric Clinic one little victory at a time. Whether it's fitting into a dress from a coveted store, no longer having to take a daily medication, or realizing that the arm rest can remain down at the movie theater – we fully understand everything that goes into your weight loss journey and we want to help.
Weight management is a battle that can significantly compromise quality of life. For many, it prohibits the ability to enjoy our community's natural resources in an active, healthy way. And for some, it is a serious, life-threatening condition that inhibits even the most basic daily functions. That's why NOCHS and Grand Health Partners have teamed up to offer comprehensive weight loss programs to meet your needs close to home.
With both surgical and non-surgical weight loss options the bariatric professionals at NOCHS are here to help. Our team includes Board-certified physicians, coordinators, dietitians, behavioral consultants and exercise physiologists.
The Bariatric Clinic at NOCHS has been designated as an accredited Bariatric Surgery Center by the Metabolic and Bariatric Surgery Accreditation and Quality Improvement Program (MBSAQIP) for its quality and favorable clinical outcomes in weight loss surgery.
Start Your Journey and Stay on Track
NOCHS' free Bariatric Clinic App was specially designed for you to learn about your weight loss options. Download from either the Apple or Google Play app stores and read success stories from other patients, watch our online surgical seminar, find recipes, and upload your photos to your personal weight loss timeline. Track your personal journey and keep your weight loss story at your fingertips.
The Grand Health Partners Difference
We specialize in overcoming obesity and we know how to treat it effectively
We have an entire team of experts who partner with you
We coach you on dietary, behavioral, and exercise habits while you're monitored by experienced bariatric physicians
We are known for our innovation and dedication to bariatric patients. It is that dedication that has enabled us to help over 16,000 people in the past 10 years.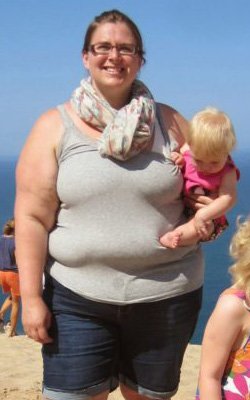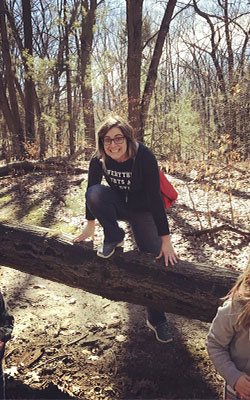 Read About Theresa Buist
Take the next step now, watch our free informational seminar
Questions? Call NOCH directly at (616)847-5489
FAQ about GHP's Grand Haven location
Grand Health Partners – Grand Haven Office
North Ottawa Community Health System
1445 Sheldon Road Suite 304
Grand Haven, MI 49417
Grand Health Partners- Grand Haven Providers
Eric Krebill, M.D.
Jennifer Sandy, D.O.
Hours: Monday through Friday, 8:00am- 4:30pm