Marie Dershem, LMSW
Marie Dershem grew up all around the Midwest, but has been in Grand Rapids, MI since 1994. She is a licensed social worker and also has a Masters degree in Nutrition. She has a passion for health and wellness and has specialized in weight management since 2016. As a behaviorist, Marie enjoys coming alongside our patients and supporting them as they make lifestyle changes. She loves to see the transformations people make by doing the hard work of addressing behavioral and emotional struggles on their journey to health and wellness.
Marie is married to Aric, and they have 3 children. She is a competitive cyclist, enjoys cooking and inventing healthy recipes, and would hike in the mountains all day long if given the opportunity. She loves to spend quality time with family and friends.
---
Kristie DiLaura, LMSW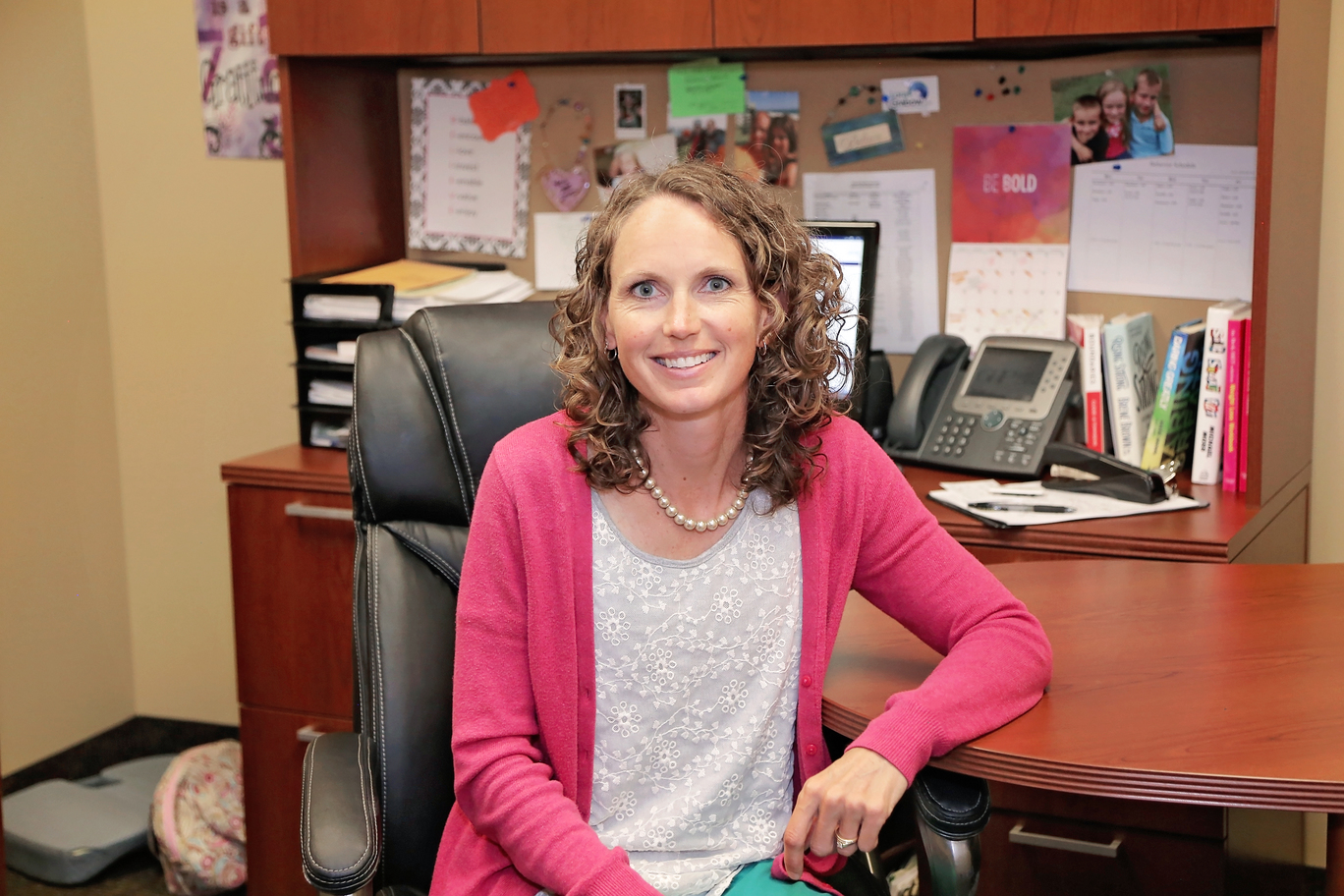 Kristie DiLaura grew up in Grand Rapids, Michigan. She has worked in the field of social work since 1999, but has specialized in weight management issues since 2005. As a behaviorist, Kristie enjoys seeing people become healthier in all areas of their lives as they lose weight and make a lifestyle change.
Kristie is married to Tony, and they have 3 children. She enjoys running, being outdoors, reading, and spending time with her family and friends.
---
Scott H. Glass, MS, MA, LLP
Scott has specialized in bariatric psychology and weight loss since 2003. Previously he served as staff psychologist in various medical settings including chronic pain and rehabilitation, primary care, and psychiatry, as well as other settings such as his church and an organization serving abused and neglected children. He maintains a private counseling practice that he started in 1992.
He received Bachelor Degrees in physical education and recreation from Calvin College. With a Masters Degree in exercise physiology from the University of Michigan, he worked in the field of corporate health promotion. Desiring to learn more about the process of health behavior change, he went on to earn a Masters Degree in psychology from Western Michigan University.
On our team of highly skilled surgeons, internists, and clinicians, it is deeply meaningful to Scott, as a behaviorist, to look at patients thoughts, feelings and desires, the heart issues, that influence health behavior. There is a body of scientific knowledge that is important to behavior change and weight loss, but these scientific principles and methods must be applied with wisdom, keeping in mind the heart condition of the patient. Scott has a unique blend of personal character, wisdom and expertise, to sensitively address these issues with our patients.
Married to his high school sweetheart, Kathy, he has five children and three grandchildren. He and his family are active members at Ada Bible Church, and Scott enjoys bicycling, reading, and family activities. He is a member of the American Society for Metabolic and Bariatric Surgery.
---
Lora Grabow, LMSW
Lora has specialized in bariatric psychology and weight management since 2003. Lora has had a vast array of experience providing counseling to adults, adolescents, and children. Lora is also active in her church and her community. She maintains a private counseling practice which she started in 1999. She holds several seminars throughout the year on weight loss and behavior and also speaks professionally.
Lora graduated with a Bachelor of Psychology Degree from Calvin College in 1995. She then attended Graduate School at Wayne State University and obtained her Masters of Social work in 1997.
Lora loves working at Grand Health Partners. She is passionate about facilitating groups and meeting with our patients one-on-one. Lora believes the patient is the expert on their life and considers it an honor to be part of their story.
Lora is married to Jim and they have two children. Lora enjoys reading, cooking, exercise, and spending time with family and friends.