Amy Bloom, MS, RDN
Amy is a Grand Rapids native. She received her Bachelor of Science degree from Michigan State University in 2010 and worked in medical device manufacturing after college. While working in manufacturing, she realized her true passion for health and decided to pursue a different career path – nutrition.
Amy received her Master of Science degree in Dietetics from Eastern Michigan University in 2016. During a Coordinated Program, she completed a rotation with GHP and fell in love with it. Amy is passionate about holistic health and supporting patients who want to make healthy lifestyle changes.
Amy lives in downtown Grand Rapids and enjoys walking to new restaurants, cooking at home, especially "meal prep," being active outdoors, and spending time with family and friends.
---
Rachel Curtis, RDN
Rachel has been working in the field of weight loss, eating disorders, weight management and renal nutrition. She has worked at area hospitals, Kent County Health Department, and Davita Dialysis. She has been part of the Grand Health Partners team since 2011. Rachel's passion is teaching people about proper nutrition and lifestyle changes
Rachel received her Bachelor of Science degree in Nutrition and Dietetics from Kent State University. She completed her internship at The University of Akron in 1996.
Rachel enjoys reading, exercise, the beach and kids. She and her husband Paul live in Rockford with their 3 adopted children and often have a household of foster children.
---
Danielle Gillis, MA, RDN
Danielle has been working part time at GHP teaching night classes since 2015. She graduated with a Bachelor of Science degree in Dietetics, along with a Master of Arts in Family and Consumer Sciences from Western Michigan University.
During the day she works at Cherry Health working with patients of all ages to lose weight and manage other nutrition related medical concerns. Danielle also works in WIC and MIHP at Cherry Health, where she gives nutrition education to parents with infants and children. Her passion is weight loss and loves to be able to support those who are trying to lose weight.
Danielle and her husband, Michael live in Kentwood with their two dogs and one cat. When she's not working, she can be found running or walking with her dogs, cooking, baking, reading and spending time with her family and friends.
---
Kristen Stache, MS, RDN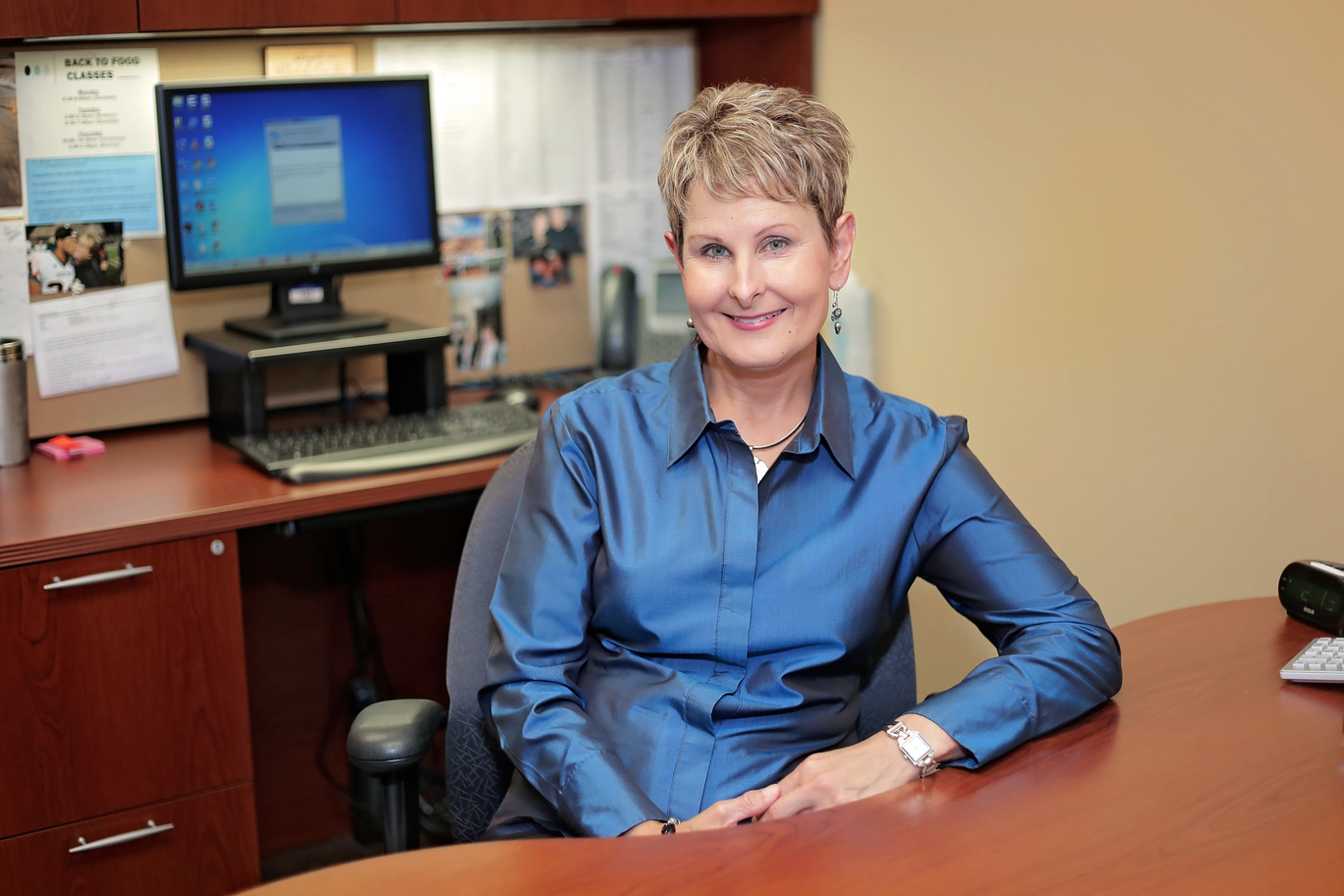 Kristen has been working in the field of weight management for most of her career. She was previously employed at Spectrum Health Butterworth for 17 years , working as an Outpatient Dietitian. Her interest in helping those struggling with their weight stems from her own weight issues as a child and teen.
Kristen received her Bachelor of Science degree in Dietetics from the University of Illinois. She obtained her Master of Science degree and internship through Eastern Illinois University, specializing in nutrition education. In 2009, Kristen earned a certificate of training in Adult Weight Management. She has worked at Grand Health Partners since we opened in 2008.
Kristen and her husband, Mark live in Hudsonville with their 2 sons and 1 daughter. She is an active member of her church and enjoys spending time with family and friends. Cross country skiing, geocaching, and beach activities are some of her favorite things.