Mike Balk, NPC
Mike is a native of Grand Rapids and has nearly 20 years of healthcare experience as a paramedic, registered nurse, and now as a family nurse practitioner. His undergrad studies were completed at University of Detroit Mercy and graduate degree at Davenport University.
Mike has been happily married since 2015, has a son, and a bernadoodle named Moose. On his free time he enjoys spending time with his family, being outdoors, and watching/playing hockey. He is passionate about fitness/exercise and helping others achieve healthy lifestyle goals.
---
Randy Brady, PA-C
Randy is originally from Missoula, Montana and has been practicing in surgery as a Physician Assistant in the Grand Rapids area since 1995. Randy has a Bachelor of Science Degree in Physician Assistant Studies from Wichita State University. In 1996, Randy successfully completed a Surgical Residency program through Western Michigan University and Butterworth Hospital. He has been working in bariatric surgery since December of 2001. He works both in surgery as well as the office, assisting our physicians in the care of our patients.
Randy has 2 children, as a family they enjoy fishing and camping.
---
Nick Rodriguez, PA-C
Nick grew up in the Grand Rapids area. He attended Forest Hills Central High School, Hope College for his undergraduate studies, and Grand Valley State University for his Masters in Physician Assistant Studies. Before joining Grand Health Partners, he was working at an urgent care center in Ludington. Nick is excited to be back in Grand Rapids closer to friends and family.
Nick enjoys staying active and watching football. He spends much of his free time with his pet husky.
---
Matt Seerveld, MPAS, PA-C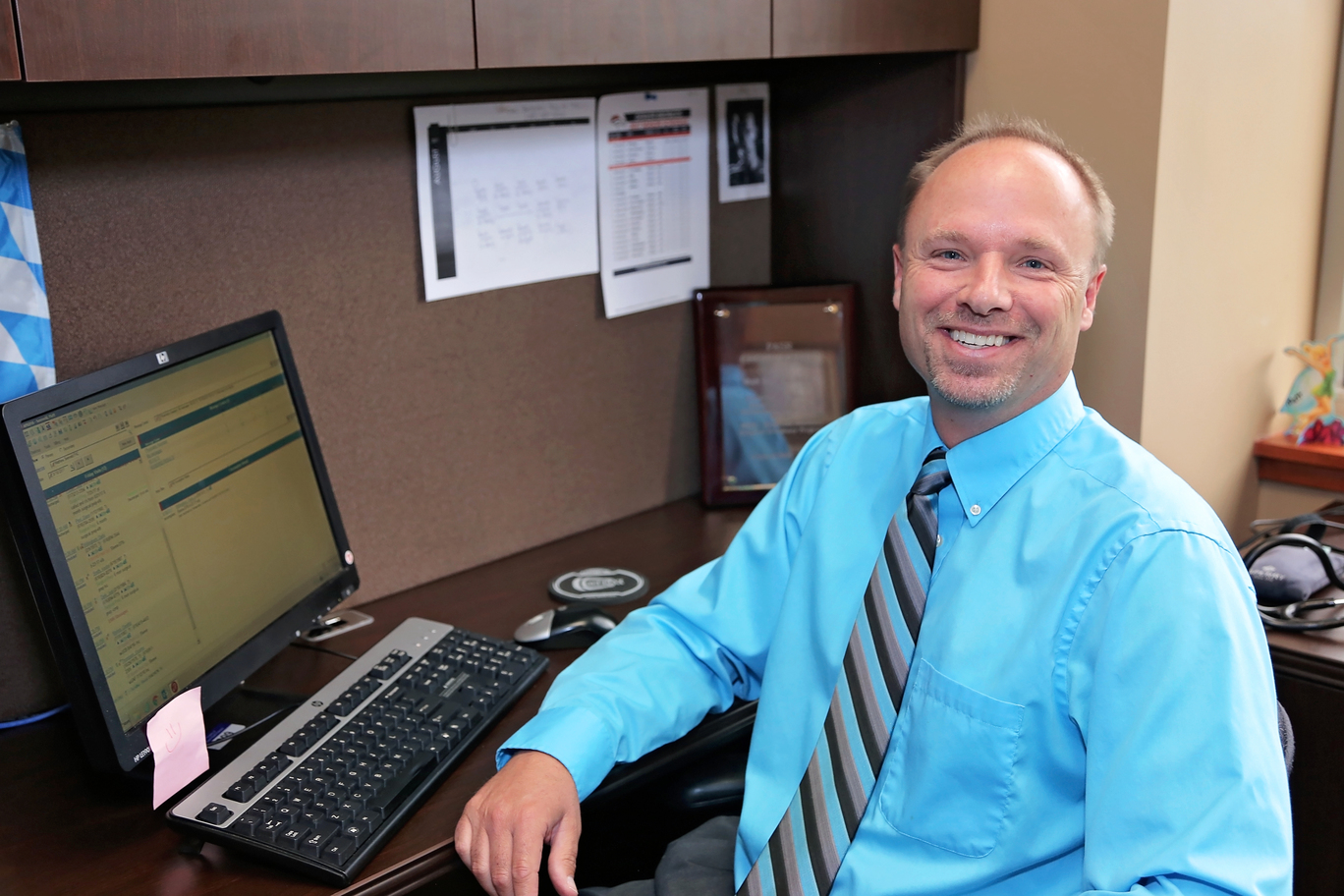 Matt grew up in Denver, Colorado and moved to Grand Rapids in 1985. He graduated from Calvin College in 1989 and attended Western Michigan University for his training as a Physician Assistant. Matt completed his Surgical Residency through Western Michigan University and Butterworth Hospital. His master's degree was obtained through the University of Nebraska. After working in neurosurgery for 9 years and vascular surgery for 1 year, he joined Dr. Baker and Dr. Kemmeter in 2003.
Matt has been married to Julie since 1990. Julie is a homemaker and very involved in church and school functions. They have three children.
---
Todd Vroegop, PA-C
Todd has been working with Dr. Kemmeter and Dr. Baker since July of 2002. Todd was born and raised in Kalamazoo, Michigan. He graduated from Calvin College in 1986 and received his P.A. degree from Western Michigan University in 1998.
He is married with five children and enjoys camping and sailing.
---
Courtney Rickstad, PA-C
Profile Coming Soon!
Tim Goralski PA-C
Profile Coming Soon!